calm, immunity & focus
DIRTEA Cacao
Dirtea Cacao, the ultimate healthy yet delicious hot chocolate to support immune health, enhance beauty and promote deep restorative sleep. This recipe combines three of our favourite mushrooms with immune-boosting adaptogens which results in a deliciously elevated cup of cacao with enhanced benefits.
---
2,500mg of mushrooms per serving

100% organic fruiting bodies

DAKKS certified lab tested

30 servings (6g serving size)
---
Meet the mushroom
Tell me more about DIRTEA Cacao
Meet the ingredients
All our ingredients are 100% organic
500mg per serving
Reishi
Organic, high in polysaccharides and triterpenes. Rich in vitamins D and B-complex and minerals, potassium, calcium, magnesium and iron.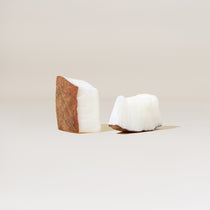 300mg per serving
Coconut milk powder
Organic, rich in immune-supporting lauric acid.
100mg per serving
Moringa
Organic, packed with protective antioxidants, 7x more vitamin C than oranges and 15x more potassium than bananas.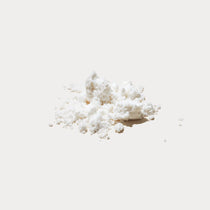 200mg per serving
MCT
Organic, clean fuel for the body and brain that's packed full of natural healthy fats.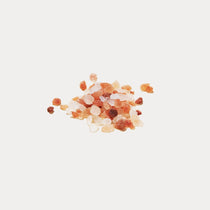 100mg per serving
Pink Himalayan salt
Organic, contains more than 80 minerals that aren't found in regular salt.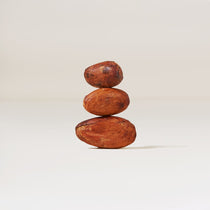 2.8g per serving
Cacao
Raw and organic, rich in antioxidants, magnesium, calcium, zinc, copper, and selenium.
1,000mg per serving
Turkey Tail
Organic, packed full of immune-boosting antioxidants, vitamin B3 and D.
1,000mg per serving
Tremella
Organic, rich in polysaccharides and antioxidants.
How to prepare your DIRTEA
Follow these easy steps to kickstart your day
Step 1
Add 6g to a cup
Step 2
Add hot water
Step 3
Stir well
Step 4
Add milk if desired
The DIRTEA Promise
100% organic fruiting body. No mycelium
Organic Mushrooms
We exclusively use organically-grown mushrooms in our powders, ensuring that you're fueling your body with pure, pesticide-free ingredients directly harvested from nature.
Dual Extraction
We extract both the water-soluble components (polysaccharides) and alcohol-soluble components (triterpenoids), offering you the full spectrum of benefits of each mushroom.
Third-party Tested
Each DIRTEA product batch is third-party tested for quality and purity, guaranteeing that you're getting exactly what you see on the label - nothing less, nothing more.
DIRTEA Recipes
See what you can make with DIRTEA Cacao
The DIRTEA Journal
Step into the mysterious world of functional mushrooms
Get the accessories
Pair your DIRTEA with our sustainable merch
See what our customers are saying