energy, focus & immunity
DIRTEA Coffee
DIRTEA Coffee is a blend of 100% Arabica Coffee, with 1,000mg of Lion's Mane, Chaga, and Tremella together with Ashwagandha and Maca. It has up to 80% less caffeine than a normal cup, so you can experience all-day-long energy without the jitters and crashes of normal coffee, support your immune system and improve focus all in one cup.

---
1,000mg per serving

DAKKS certified lab tested

100% organic fruiting bodies

60 servings (2.5g serving size)
---
Meet the mushroom
Tell me more about DIRTEA Coffee
Meet the ingredients
All our ingredients are 100% organic
300mg per serving
Chaga
The highest natural source of antioxidants on earth.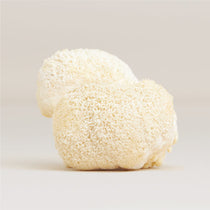 400mg per serving
Lion's Mane
100% Organic Lion's Mane, high in polysaccharides and triterpenes.
300mg per serving
Tremella
Organic, rich in polysaccharides and antioxidants.
1,400mg per serving
Arabica Coffee
Sourced from Central America with a full-bodied round tase with only 50mg of caffeine
50mg per serving
Maca powder
Extracted from the Peruvian plant, it contains essential vitamins and minerals
50mg per serving
Ashwagandha
Grows in India, the Middle East and parts of Africa, with potential benefits of better athletic performance and sleep
How to prepare your DIRTEA
Follow these easy steps to kickstart your day
Step 1
Add 2.5g to a cup
Step 2
Add hot water
Step 3
Stir well
Step 4
Add milk if desired
The DIRTEA Promise
100% organic fruiting body. No mycelium
Organic Mushrooms
We exclusively use organically-grown mushrooms in our powders, ensuring that you're fueling your body with pure, pesticide-free ingredients directly harvested from nature.
Dual Extraction
We extract both the water-soluble components (polysaccharides) and alcohol-soluble components (triterpenoids), offering you the full spectrum of benefits of each mushroom.
Third-party Tested
Each DIRTEA product batch is third-party tested for quality and purity, guaranteeing that you're getting exactly what you see on the label - nothing less, nothing more.
The DIRTEA Journal
Step into the mysterious world of functional mushrooms
Get the accessories
Pair your DIRTEA with our sustainable merch
See what our customers are saying